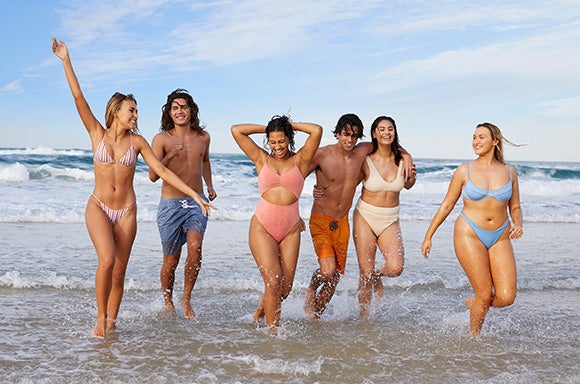 Discover Bondi Sands
Bondi Sands was founded by Shaun Wilson and Blair James in an attempt to bridge the gap in the market for a product that creates a natural, warm tan. Inspired by the famous beach it's named after, Wilson and James set aside years so that they could cultivate the right blend of tanning agents that would create a glow that looks like it came straight from the Aussie sun itself, rather than a bottle.
Cult classic products such as the Self-Tanning Foam aim to put users in the driving seat. With shades spanning from Light to Medium and Dark, you can choose the ideal glow that's perfect for you. Their products are formulated with nourishing ingredients such as aloe vera, to moisturise the skin. With the Bondi Sands Reusable Application Mitt, tan application is easy and streak-free.